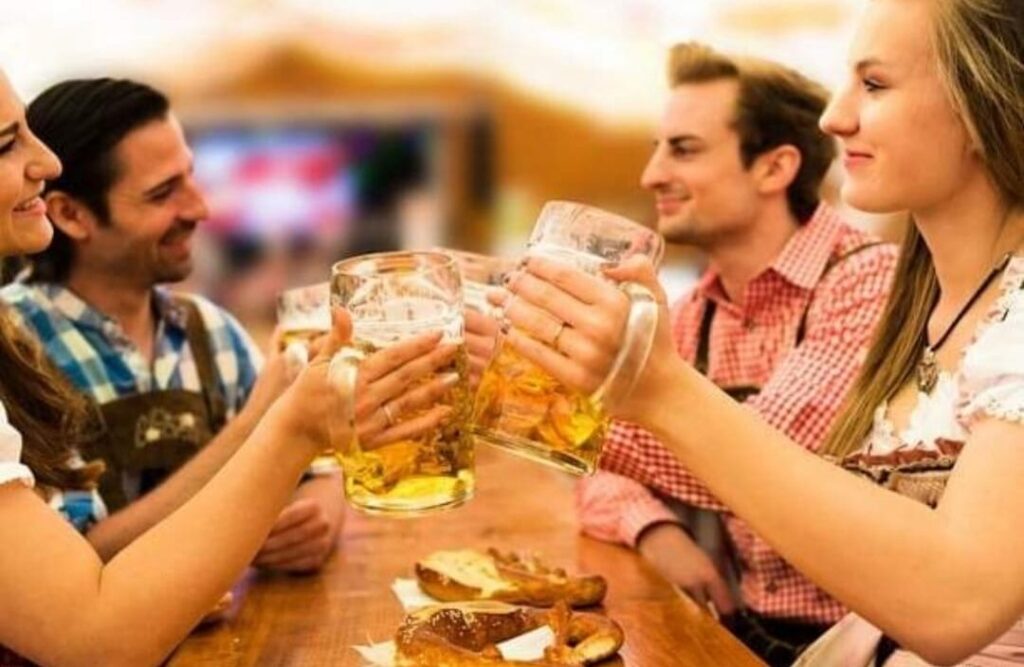 Downtown Plaza Festival
Join us this Saturday from Noon-8 at the Downtown Plaza Festival in University Plaza Park, off of Washington St. Hagerstown, MD! Don't forget to wear your German outfits as well! FREE admission, Kids activities, limited food
and cold beer
wine
and sodas
! Pretzel and Pizza will have fresh
and of course a live band
! Sorry no outside food or drinks or glassware.Come join the fun as we can get out and celebrate!!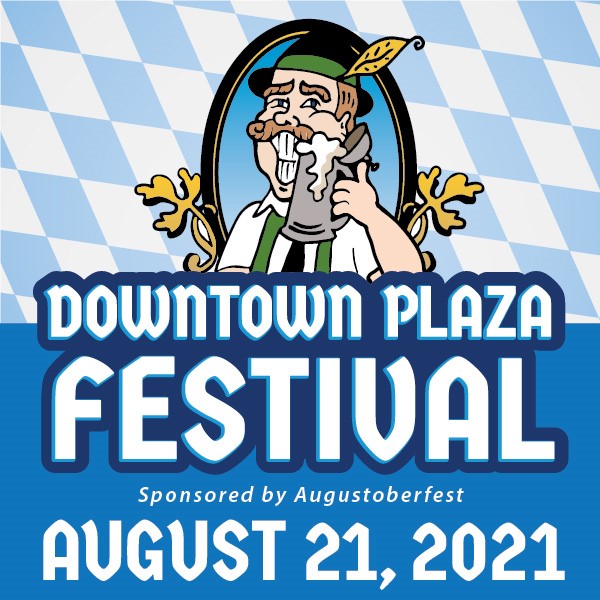 Augustoberfest 2021 Postponed – Foundation Sponsoring Downtown Plaza Festival
The Augustoberfest Charitable Foundation ("the Foundation") has announced the postponement of their 25th Augustoberfest Anniversary Event until August 2022.  However, the Foundation is pleased to announce they will be sponsoring the Downtown Plaza Festival, a small scale German-themed event, which will be located at University Plaza in Downtown Hagerstown, MD on Saturday, August 21, 2021. 
There will be no entry fee for the Downtown Plaza Festival! Some of the traditional food options from Augustoberfest will be offered for sale, as well as beer, wine, and soda from 12PM-8PM. Unfortunately, due to the smaller space, there will not be the traditional artisan vendors, but live music will be provided from 1PM-7PM. Guests are invited to bring their own chair and/or blanket to sit and enjoy the entertainment; however, due to health department regulations, outside food and drink will not be permitted.
Chairwoman, Jill Colbert, shared, "The COVID-19 Pandemic has presented many challenges and the decision to postpone our 25th anniversary event was not easy. We are very excited to sponsor this smaller event! It is an opportunity for us to connect with our patrons, provide our community some fun, and thank everyone for their support throughout the years. We know many are looking forward to getting back to normal, and the Foundation cannot wait to celebrate the 25th anniversary of Augustoberfest in 2022."
Follow Augustoberfest on Facebook, Instagram, or visit www.augustobefest.org for updates on the 2022 anniversary event.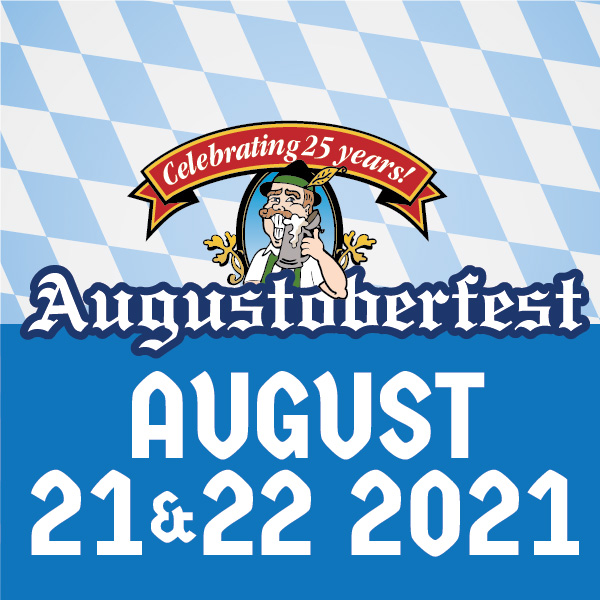 June 10, 2020 COVID-19 Update
The Augustoberfest Charitable Foundation has been closely monitoring all COVID-19 communications, and Maryland Phase progressions. At this time, with the state just recently entering into Phase 2, and no projection of when festivals without social distancing will be allowed, we sadly are unable to host the event this year.
As this is going to be Augustoberfest' s 25th Anniversary, we want to ensure our guests will have the biggest and best Authentic German Festival on the East Coast. Our 25th Anniversary weekend will be August 21st and 22nd, 2021.
The committee will continue to be hard at work and will provide updates on a regular basis. Your health and safety are always of our utmost concern, so please take care, stay safe and blessed!
Fondly looking towards 2021,
Your Augustoberfest Committee Members
April 22, 2020 Update
The Augustoberfest Committee is monitoring the COVID-19 pandemic situation. Should the event take place in August, we will follow state regulations and implement CDC guidelines for the safety of our patrons. This may result in a limited event this year. We will post updates to this website and to our Facebook page as decisions are made about how this event will place in 2020.
2020 Vendor Applications Available Now!
We're pleased to announce that we are now accepting applications for artisan craft and dessert vendors to vend at our 25th annual Augustoberfest, August 15-16, 2020. Information and application here. Deadline is June 5.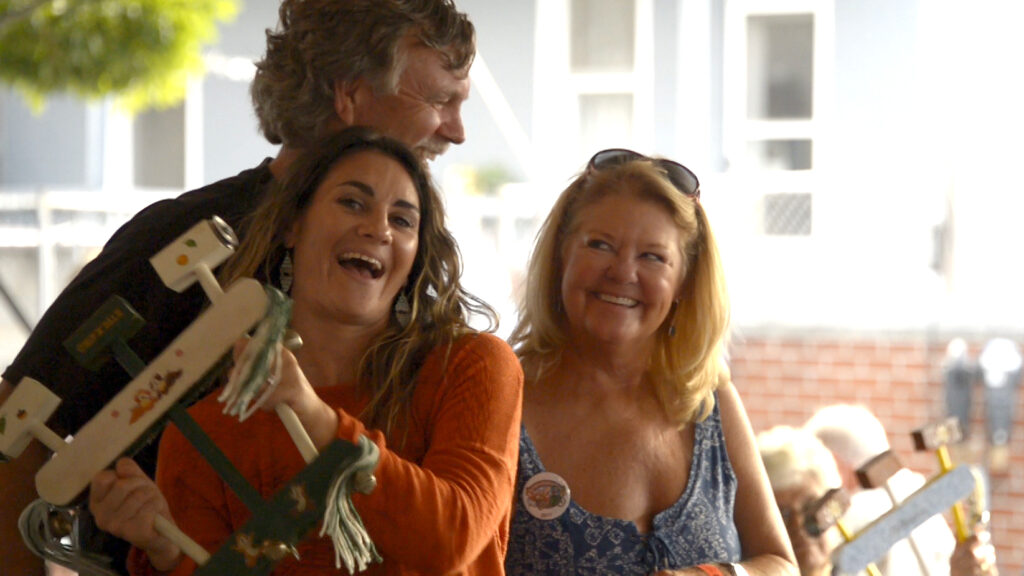 Just 2 weeks away is the 24th Annual Augustoberfest
Don't miss this Hagerstown Tradition! This year will feature favorite entertainers
die Schlauberger
on the Main Stage and
Professor Horn
in the Children's Tent, as well as new music and dance groups to entertain you all day long!
Bring your favorite stein, or get an official 2019 Augustoberfest one at the event. Admission is just $7 for a day's worth of fun and good times.
See you under the tent! Prost!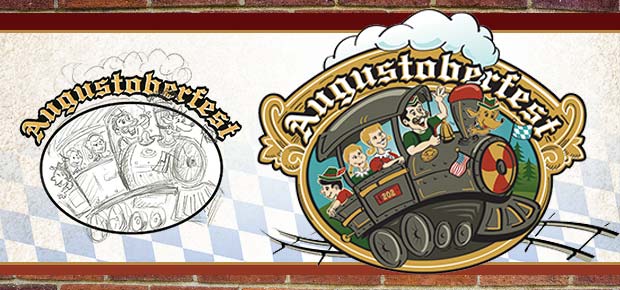 2014 Illustration Revealed!
Every year, our illustration has a theme featuring Auggie and his family traveling to Hagerstown for the festival. This year, we decided that they would be traveling by train. The team at Icon Graphics took our vision and brought it to life, and we are pleased to unveil the final illustration for this year's Augustoberfest!