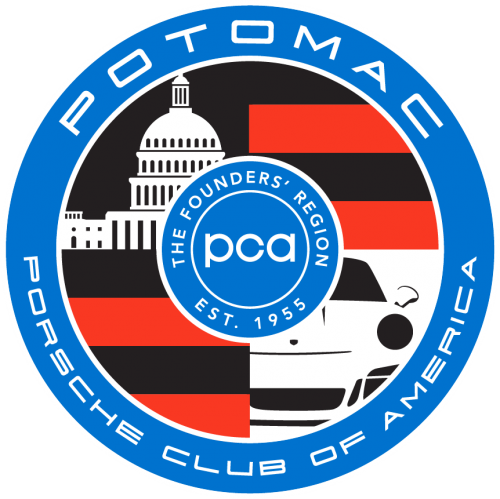 Potomac Region, Porsche Club of America Show @ Augustoberfest on Sunday 8/21/22
We are proud to announce the Potomac Region, Porsche Club of America will have an onsite car show at this years 25th Anniversary Augustoberfest event. The show will be held on Sunday, August 21, 2022 from 11AM-5PM. To learn more about the Potomac Region, Porsche Club of American, please visit https://pcapotomac.org/.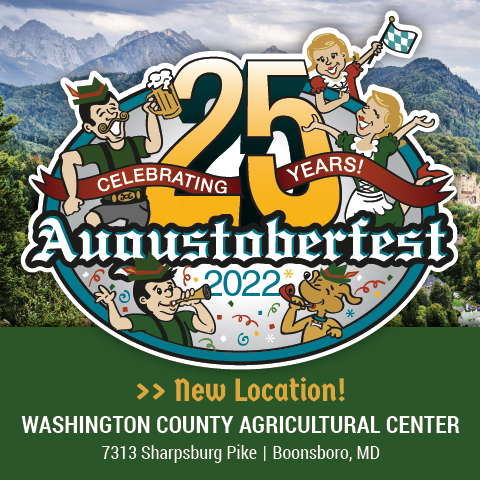 2022 FESTIVAL TO BE HELD AUGUST 20 & 21 AT NEW LOCATION
The Augustoberfest Charitable Foundation ("the Foundation") has announced their 25th Augustoberfest Anniversary Event will be held on August 20 & 21, 2022 at the Washington County Agricultural Center, located at 7313 Sharpsburg Pike, Boonsboro, MD 21713. This is a monumental year for the festival, and the Foundation is very excited for the location change as it will allow more space for everyone to enjoy this incredible event that pays tribute to the local area's rich German heritage.
There will be a $10 general admission fee, however no fee for children 12 and under, and parking is free. New for 2022 will be online ticket sales, which will be available for purchase at www.augustoberfest.org and are expected to begin by early May. Admission can still be paid at the entry gate with cash or card. All the traditional food options that patrons have grown to love from Augustoberfest celebrations of years past will be offered for sale, as well as beer, wine, and soda. With the newly available space, there will be an expanded selection of artisan vendors, food trucks, games such as corn hole and axe throwing, as well as traditional children's activities, with the potential for some new additions. Live entertainment will be provided all weekend, with favorites like DSB (die Schlauberger) and the German Hungarian Schuhplattler Dancers returning.
Chairwoman, Jill Colbert, shared, "We are very excited to be celebrating our 25th Anniversary! We have an incredible board of directors, and it is because of their ongoing dedication that we are able to celebrate our 25th year in a new location, while enjoying all the traditional festivities that our Augustoberfest patrons have grown to love."
The Foundation expresses their sincere gratitude to the mayor and city of Hagerstown for their partnership over the last 24 years. Jill stated, "It has been a great experience working with the city; however, the county's agricultural center provides additional space to continue enhancing the longest running festival in Hagerstown and Washington County with keeping the feeling like you are visiting a Das Festhaus in Bavaria."
Additionally, while the festival is moving outside of downtown Hagerstown, the mission Augustoberfest remains unchanged. The Foundation will continue working to provide scholarship funding to the Sister City Foundation, and other local education and arts & entertainment non-profit organizations.
Follow Augustoberfest on Facebook, Instagram, or visit www.augustobefest.org for updates on the 2022 anniversary event.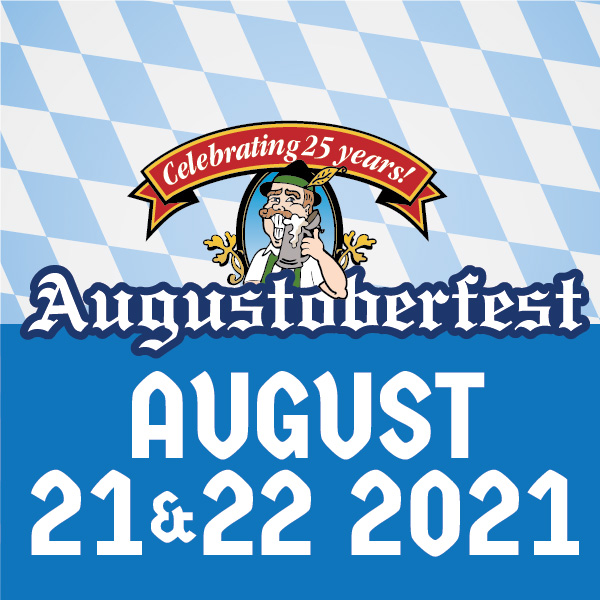 June 10, 2020 COVID-19 Update
The Augustoberfest Charitable Foundation has been closely monitoring all COVID-19 communications, and Maryland Phase progressions. At this time, with the state just recently entering into Phase 2, and no projection of when festivals without social distancing will be allowed, we sadly are unable to host the event this year.
As this is going to be Augustoberfest' s 25th Anniversary, we want to ensure our guests will have the biggest and best Authentic German Festival on the East Coast. Our 25th Anniversary weekend will be August 21st and 22nd, 2021.
The committee will continue to be hard at work and will provide updates on a regular basis. Your health and safety are always of our utmost concern, so please take care, stay safe and blessed!
Fondly looking towards 2021,
Your Augustoberfest Committee Members
April 22, 2020 Update
The Augustoberfest Committee is monitoring the COVID-19 pandemic situation. Should the event take place in August, we will follow state regulations and implement CDC guidelines for the safety of our patrons. This may result in a limited event this year. We will post updates to this website and to our Facebook page as decisions are made about how this event will place in 2020.
2020 Vendor Applications Available Now!
We're pleased to announce that we are now accepting applications for artisan craft and dessert vendors to vend at our 25th annual Augustoberfest, August 15-16, 2020. Information and application here. Deadline is June 5.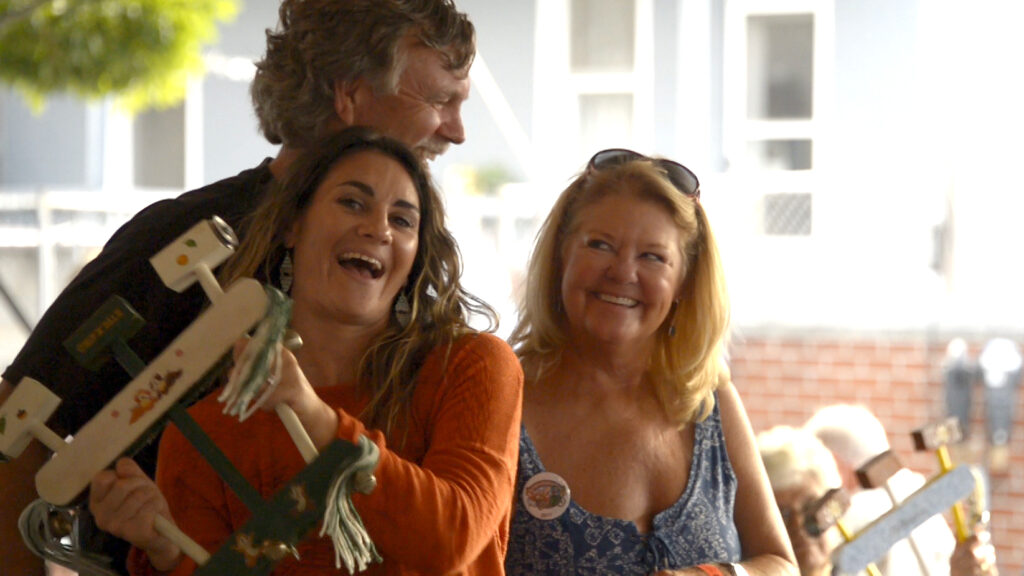 Just 2 weeks away is the 24th Annual Augustoberfest
Don't miss this Hagerstown Tradition! This year will feature favorite entertainers
die Schlauberger
on the Main Stage and
Professor Horn
in the Children's Tent, as well as new music and dance groups to entertain you all day long!
Bring your favorite stein, or get an official 2019 Augustoberfest one at the event. Admission is just $7 for a day's worth of fun and good times.
See you under the tent! Prost!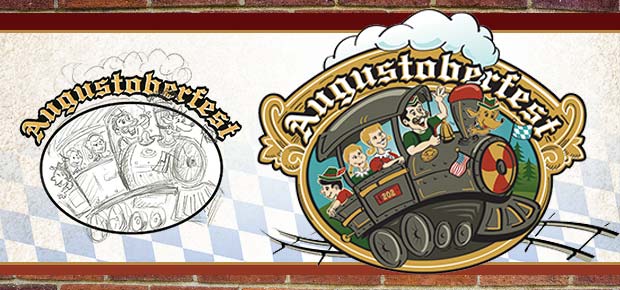 2014 Illustration Revealed!
Every year, our illustration has a theme featuring Auggie and his family traveling to Hagerstown for the festival. This year, we decided that they would be traveling by train. The team at Icon Graphics took our vision and brought it to life, and we are pleased to unveil the final illustration for this year's Augustoberfest!