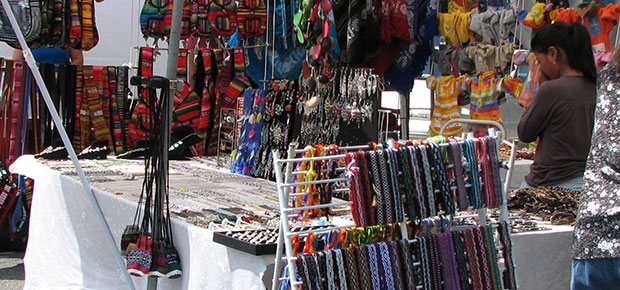 Vendors
Dear Craft or Dessert Vendor:
Imagine a Bavarian Oktoberfest in August. Now imagine that great festival in the heart of Hagerstown, Maryland, a city rich in German heritage and culture. We offer our festival in August to ensure the opportunity to have access to the best music and food available. The Augustoberfest celebration offers Bavarian food, music and dance in the tradition of Munich's Oktoberfest. For the 25th year, City Center Hagerstown will be the host of thousands of people. This two-day event allows patrons to listen to authentic Bavarian bands, watch Bavarian dancers perform traditional dances, taste delicious Bavarian foods and take part in many activities for children and adults alike. A huge part of Augustoberfest is having a variety of craft and dessert vendors offered to the attendees so they may take a piece of their Augustoberfest experience away with them.
Each year the festival and its marketing have grown significantly. The fact that we are in the 25th year of a successful event's existence says a lot about the continued success of marketing, advertising, and ticket sales. This year, Augustoberfest will take place on Saturday, August 15 from 11 a.m. to 8 p.m. and on Sunday, August 16 from 11 a.m. to 4 p.m. We look forward to another year of increased interest and attendance from our community and beyond.
We invite you to be one of Augustoberfest's 2020 craft or dessert vendors. If you are interested in this opportunity, please submit an application to vend at Augustoberfest. Entries are juried by Augustoberfest committee members in order to maintain variety, quality and originality. Please be specific about the items you plan to sell, and include pictures to aid in the decision process. (Photos will not be returned.)
Please note, that the deadline for applications is Friday, June 5, 2020 and space is very limited. Once the openings are filled, we will not review further applications. I would encourage you to complete and return the attached vendor application, (and all other required materials), as soon as possible. If you have any questions, please contact Shawn Bryce at 301-992-4898 (voice or text) or shawnbryce@msn.com.
We are confident that you will benefit from participation in Augustoberfest 2020. We look forward to working with your business.