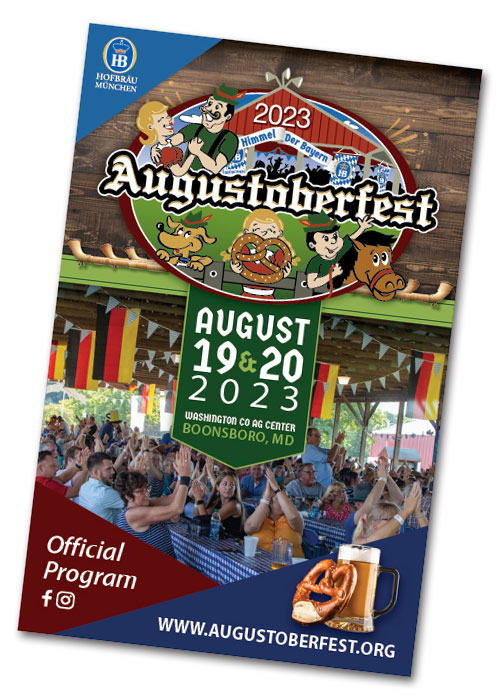 The finished program is 8.5" x 5.5".
Mechanical Requirements
All ads must be submitted in proper format and size. Adobe Illustrator EPS or print ready PDF with fonts converted to curves. Program is printed in SWOP four color process and spot colors need to be converted to CMYK color builds. All images and photographs should be a minimum of 300 dpi at actual size.
Deadline for ad submittal is June 30, 2023 to be included in the program
If you cannot provide you ad in the proper format and size Icon Graphics can provide design assistance for an additional charge. An estimate will be provided after reviewing photography, logo and copy supplied for ad production.
Mail Artwork to:
Icon Graphics
PO Box 416
Shepherdstown, WV 25443
or
Submit Electronically:
info@icongraphics.com
e-mail submission is for ads that are 10 megs or less. If your ad is over 10 megs please e-mail and request a link to upload your ad.
Any questions or concerns about advertising specifications or to have you ad produced call 301-791-2080 or e-mail info@icongraphics.com. Please include contact information when submitting ads.
Ad Sizes
Full page without bleed: 4.75" wide x 7.75" tall
Full page with bleed: 5.75" wide x 8.75" tall (keep live copy within 4.75" wide x 7.75" tall area)
Half Page Horizontal: 4.75" wide x 3.75" tall
Half Page Vertical: 2.25" wide x 7.75" tall
Quarter Page Horizontal: 4.75" wide x 1.75" tall
Quarter Page Vertical: 2.25" wide x 3.75" tall
Eighth Page: 2.25" wide x 1.75" tall