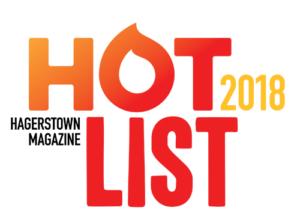 Augustober selected for Hagerstown Magazine's 2018 Hot List
The Augustoberfest Charitable Foundation is honored to have earned the title of Hagerstown Hotlist's Best "Festival/Special Event" of 2018.  This award would not be possible without the continued support of our community and festival patrons from near and far.  Your support aids in providing scholarship funds that benefit our Wesel Sister City Foundation to send students to Wesel, Germany and our Wesel students to come to America!  We can't thank you all enough!  2018 marked the festivals 23rd year, and as we reflect on the past and prepare for the 24th Annual Augustoberfest we are truly excited for what the future has to hold!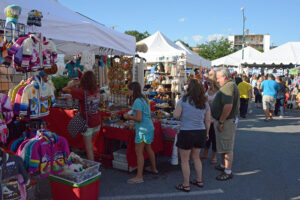 Now Accepting Dessert and Craft Vendor Applications
Augustoberfest Charitable Foundation is now accepting applications for desserts and craft vendors for the 24th annual Augustoberfest – Saturday, August 17, 2019 and Sunday, August 18, 2019.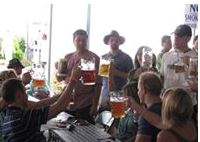 Calling all volunteers
Augustoberfest is less than two months out, so our volunteer drive is now in full gear! This is truly a FUN EVENT!! There is tons of German food, music, and good times. Sign up as an individual or as a corporate team. We are looking for food and beverage servers, cashiers, and food runners. We have available slots both days. Volunteers are a major part of what makes Augustoberfest so successful. They make sure that guests have a positive experience and ensure that event runs smoothly. Sign up today!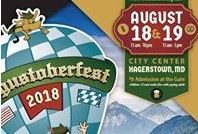 Note our new weekend this year
We've been saying it, but we want to say it again: Augustoberfest is taking place on a new weekend this year – the THIRD weekend in August – August 18-19. Still fun. Still lots of great music. Still authentic cultural dance. Still great food and beer. Still the place you want to be for a taste of authentic German culture. Still $5 to get in. See you then!
Sponsorship opportunities available!
Support Augustoberfest by becoming a season sponsor! Benefits include tickets to the event (including tickets to the Sunday Fruhschoppen!), promotion of your business through ads and logo placement, and being allied with a charitable organization supporting educational initiatives for students in our community. Sponsorships begin as low as $250! Take a look at our 2018 Sponsorship Packet. If you have questions, contact Kitty Clark, Community Events Coordinator, City of Hagerstown, 301-739-8577, x. 116; kclark@hagerstownmd.org.
We love sponsors!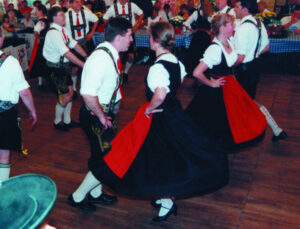 Fun for the whole family!
The 23rd Augustoberfest is scheduled for August 18-19, 2018! Guaranteed to be another fun-filled, family-friendly weekend with great music, food, dancing, childrent's entertainment, and….beer! Make a point of getting to downtown Hagerstown for this landmark event that celebrates our German culture!
Get involved – become a volunteer!
We're looking for volunteers!
The event has continued to grow in size and so has the need for additional volunteers.  Volunteer roles include food servers, order takers, volunteer check-in, assisting with merchandise, and other cooking related needs. Volunteers receive an event t-shirt and a meal voucher in exchange for their hours of service – not to mention a lot of fun working with great people!
Fill out our online volunteer form here.