Sponsorship opportunities available!
For the 22nd year of Augustoberfest, we will have a two-day festival that boasts festivities found at traditional Oktoberfest celebrations in Bavaria. The attendance of this event has doubled in size over the last few years and is becoming one of the most anticipated festivals in Washington County.
Learn more about sponsorship, or download the sponsorship package.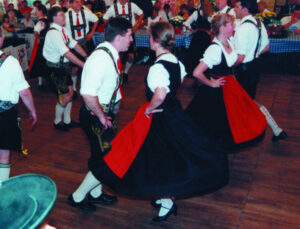 Fun for the whole family!
Entertainment, food, a charity walk and a German car show—you won't want to miss a thing. And don't forget to bring the kids—there's fun for them, too! Our popular Kinderwunderland is an expanded children's entertainment area featuring a variety of activities and entertainment for the youngest Bavarian enthusiasts.
Get involved — become a volunteer!
We can use all the helping hands we can get! Fill out this short form to let us know what days and times you're available and what you'd like to help out with!