Sponsorship opportunities available!
Support Augustoberfest by becoming a season sponsor! Benefits include tickets to the event (including tickets to the Sunday Fruhschoppen!), promotion of your business through ads and logo placement, and being allied with a charitable organization supporting educational initiatives for students in our community. Sponsorships begin as low as $250! Take a look at our 2018 Sponsorship Packet. If you have questions, contact Kitty Clark, Community Events Coordinator, City of Hagerstown, 301-739-8577, x. 116; kclark@hagerstownmd.org.
We love sponsors!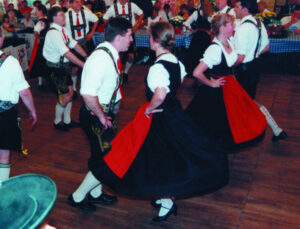 Fun for the whole family!
The 23rd Augustoberfest is scheduled for August 18-19, 2018! Guaranteed to be another fun-filled, family-friendly weekend with great music, food, dancing, childrent's entertainment, and….beer! Make a point of getting to downtown Hagerstown for this landmark event that celebrates our German culture!
Get involved – become a volunteer!
We're looking for volunteers!
The event has continued to grow in size and so has the need for additional volunteers.  Volunteer roles include food servers, order takers, volunteer check-in, assisting with merchandise, and other cooking related needs. Volunteers receive an event t-shirt and a meal voucher in exchange for their hours of service – not to mention a lot of fun working with great people!
Fill out our online volunteer form here.