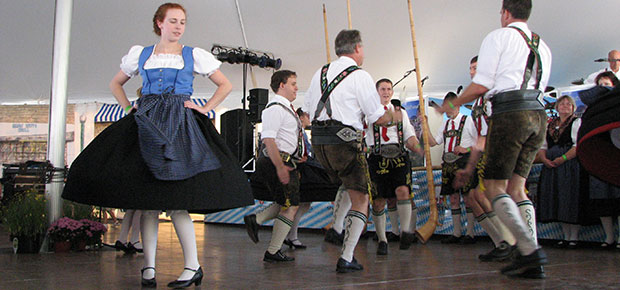 Saturday Schedule
Augustoberfest Fit Walk
8 a.m. to 12 NOON
HEAL of Washington County will sponsor a non-competitive walk open to all. This is a 10Km walk with a shorter 5Km trail for those who desire a shorter distance. Participants will walk on streets and roadsides of Hagerstown and view beautiful downtown and City Park. Start at the HEAL of Washington County table in the Augustoberfest tent on Saturday between the hours of 8 a.m. and 12 noon to be finished by 3 p.m.
Hospitality Tent Opens
11 a.m.
Central Parking Lot
Musical Entertainment
11 a.m. to 10 p.m.
Heidi und Heimat Echo
Alt Washingtonia Schuhplatter Verien
Die Schlauberger ( 2 P.M. to 5 P.M.)
Children's Area
12 noon to 6 p.m.
Highlights include: Horn's Punch and Judy Show, magic show, arts & crafts activities, and storytelling
Be sure to visit our dessert and craft vendors!